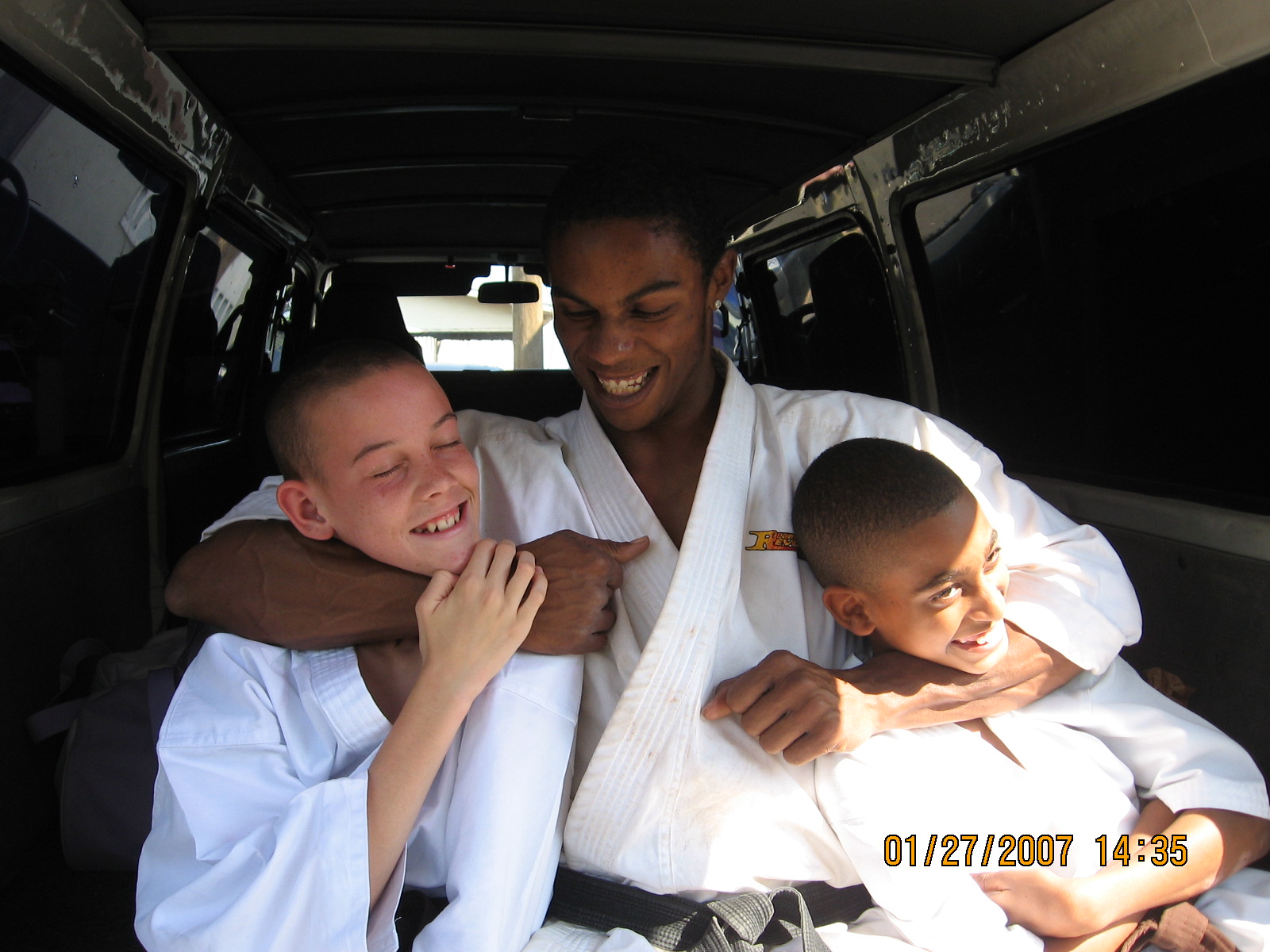 Senpai Bruce, David and Casper. "so now are you two going to buy lunch"
Hanberry Home mini Demo January 2007.
Junior brown belts demonstrate techniques
---
New class at Knox Junior School
A new class has been started from the beginning of the school year, in Spauldings at Knox Junior School. With the blessing of the school, Seido karate has been offered to interested and enthusiastic students. Embarking on a new karate school with so many young and inexperienced kids is never easy, but Kyoshi Ronald sees many with the potential to go far.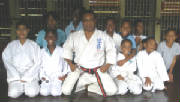 Kyoshi's Kids
front row left-right



Andre Hanna, Danae Howell, Kyoshi Lyn, Ajahni McNeil, Leanne Taylor-Graham, Kejhawn Brown



Back



Jodiann Wright, Kara Kardis, David Thomas, Justin Bonney, Nemaur Dobbs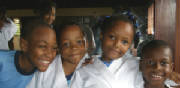 Hmmm,,,, who will be Knox Junior's first blue belt
front left to right



Junstin Bonney, Ajahni McNeil, Leanne Taylor-Graham, David Thomas in the background.



Danae Howell and Jodiann Wright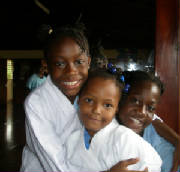 The Diva posse.
left to right



Danae Howell, Leanne Taylor-Graham, Kara Kardis

front left to right



Andre Hanna, Danae Howell, David Thomas, Ajahni McNeil, Kejhawn Brown



Back



Jodiann Wright, Kara Kardis, Justin Bonney